B2 : Advanced (Business)
What you will achieve:
At the end of this course you will be able to understand the main ideas of concrete or abstract topics in a complex text, including a technical article in the your area of expertise. You will be able to communicate with a degree of spontaneity and fluency during a conversation with a native speaker. You will be able to speak in a clear, detailed way on a number of subjects; express an opinion on current affairs, giving the advantages and disadvantages of the various options.
Business French Courses
With work environments becoming more diverse and companies increasingly operating across the world, knowledge of another language and culture is more than an advantage — it's a necessity. With the proximity of London to the French-speaking markets, French language skills are in high demand.
Our Business French training will equip you with the language and intercultural skills required to interact effectively with your French-speaking counterparts.
Our business French lessons are tailor-made to suit your language needs. Whether dealing with French organizations, coping with bureaucracy, or on a business trip, your success often depends on your ability to communicate effectively. This is why we are here to offer you knowledge and support and help you to achieve your goals.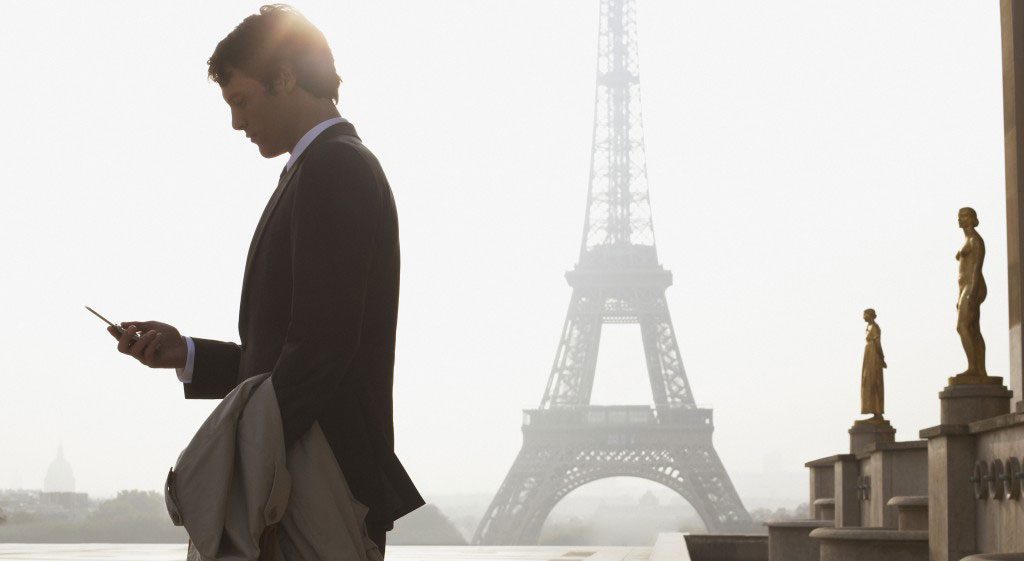 Industry-Specific & Bespoke
Bonjour French Academy provides students with the best support in learning French. We carefully match each student and group, with professionals' French tutors who are based in London and the surrounding area. Our tutors are native French speakers, and are fully-qualified to provide you with the best understanding of the French language and culture.
Our bespoke approach allows for all your language requirements to be met within a flexible and engaging framework. As such, our tutors can meet you at your home, office or elsewhere, and all of our lessons are modelled around your current fluency and desired fluency. We provide a highly personalised service for your French language training, for all levels, to suit the specific needs of your business.
One-to-One Tuition
With Private Tuition, you will make quick progress with a teacher who focuses on your specific needs and helps you progress throughout your studies. Designed to be effective, stimulating and practical, the content of each course is personalised to the individual, following a detailed pre-course needs analysis and language assessment. Our One-to-One programme gives participants the opportunity to completely immerse themselves in the language, to practise speaking and listening skills over a period of time that they are free to choose, and to substantially improve their communication skills.
Our flexible one-to-one French language training focuses on precisely what you need to help you progress quickly with the French language.
I have found my Bonjour Academy tutor to be very helpful, patient and professional in their teaching. My tutor makes our french lessons interesting and relevant while providing different methods to help assimilate areas that I have had difficulty with.
We have been learning French with Bonjour Academy since the first UK lockdown in March. Our tutor is a native French speaker who is extremely experienced and professional but also so lovely and patient with us. We have definitely started noticing how much we have progressed lately. We would happily recommend to anyone looking to learn.
Very positive experience. The tutor quickly gauged my level of competency and tailored the content accordingly. I have learnt a lot from each lesson.
Francesca Vendramin
2020-11-28
Caroline is an experienced tutor and very attentive to my needs as a beginner to French.
María Gutiérrez Olivares
2020-11-26
Caroline is super helpful, knowledgeable and patient. I love my lessons with her, how she approaches the learning process and the fact that she knows other languages helps a lot, she always knows where I'm coming from, so there is very little room for getting lost in translation! She is also very nice and lovely!
Boris Chervenkov
2020-11-25
Very good quality of my son French lessons. Good communications.
I have been working for almost three years with Bonjour French Academy and I have thoroughly enjoyed it. Teaching French has always been something I have taken great pleasure in. My main objective for my students has always been to listen to their needs and tailor my sessions based on what they were needing. This process has always been supported and encouraged by this company. I would highly recommend it!
My tutor was friendly and helpful. The lessons were varied and interesting, as we discussed many topical issues. I would highly recommend!
Carolina Quetglas
2020-05-14
Good organization, flexibility, multiple resources to study and guidance. I would return for sure!
I've been taking lessons from Bonjour Academy for a few months now. My tutor is very experienced and knowledgeable. The lessons are flexible and are tailored to my level of ability and areas for improvement that we have identified together. My French has improved a lot in a short space of time; I would recommend this agency to anyone looking to improve their French conversation ability.